Check out our Collections!
Gift card
Looking for something for someone special? A gift card to our store is the perfect idea!
View
Some Awesome Sugar Snap Lane Products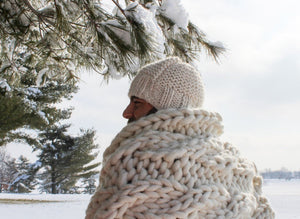 28" x 40" Luxurious 100% Wool Throw
Sale price Price $225.00 Regular price
Hand Made in the USA
All products are developed and made by designer Sandi Savage. She is a multi skilled maker from Kentucky who creates with crochet, knitting, quilting and cross stitch. She also developed a series of online classes to teach people crafting and business skills. Check out a video of Savage Life Skills below! If you'd like to learn how to knit, crochet etc... Head over there!
Savage Life Skills